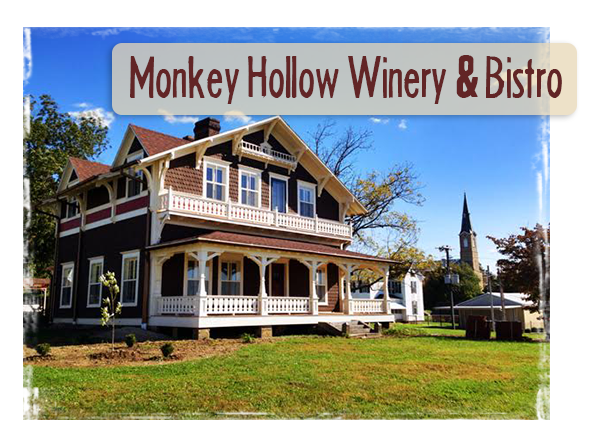 Monkey Hollow Winery & Bistro at the Historic Wollenmann Home.
The Wollenmann Home is listed on the National Register of Historic Places and the Indiana Register of Historic Sites and Structures. It was originally constructed by Dr. Alois Wollenmann in 1903. Its style combines elements of the late nineteenth and early twentieth century Swiss Cottage Revival with Craftsman detailing, a rarity in rural Southern Indiana. The Historic Wollenmann Home serves a reminder of the many contributions of the Wollenmann family in the rich history of the area and we are honored to be a part of such history

Bistro serves a seasonal menu with soups, salads, sandwiches as well as desserts.

Find out more about our flagship location here.
Monkey Hollow Winery & Bistro at the Wollenman Home
1150 Main Street
Ferdinand, IN 47532
812-998-2112